. 0545 HOURS
I'm less than the 200 miles from the Arctic Circle sitting in the passenger seat of an creaky Subaru Outback driven by an Army Major. Major Brian Forester, a West Point and Ranger school graduate, a veteran of three deployments, takes a turn and we pull into the parking lot at Fort Wainwright in Fairbanks, Alaska. I step out into the cool morning. We stretch, chat, wait for another Army officer to show up, and then take off on a 4-mile run snaking our way through the base, across bridges, along sidewalks, over the gently rolling Chena River. We chat about admissions processes at West Point, a UNG graduate who was recently killed in Mosul, Iraq, and the merits of a local golf course. I keep up during the four mile run at an 8.30 pace though I have a hunching suspicious that they lessened their pace for my civilian capabilities.
We shower off, eat breakfast, slurp some coffee. By 0830 hours, we in the office. Forester is behind his standing desk, rapidly sending out emails on his computer, thumbing through his iPhone, swigging coffee from his thermos. In less than a month days, he is responsible for coordinating the arrival and training of hundreds of soldiers in his brigade in the Pacific. As he has many times in the past, he will leave his wife and three kids and head off with the Army. This time, however, he isn't entering a theater of war and will only be gone for three months. Papers are spread across the table in his office; his dry erase board is covered in time lines complete with five different color dry erase markers.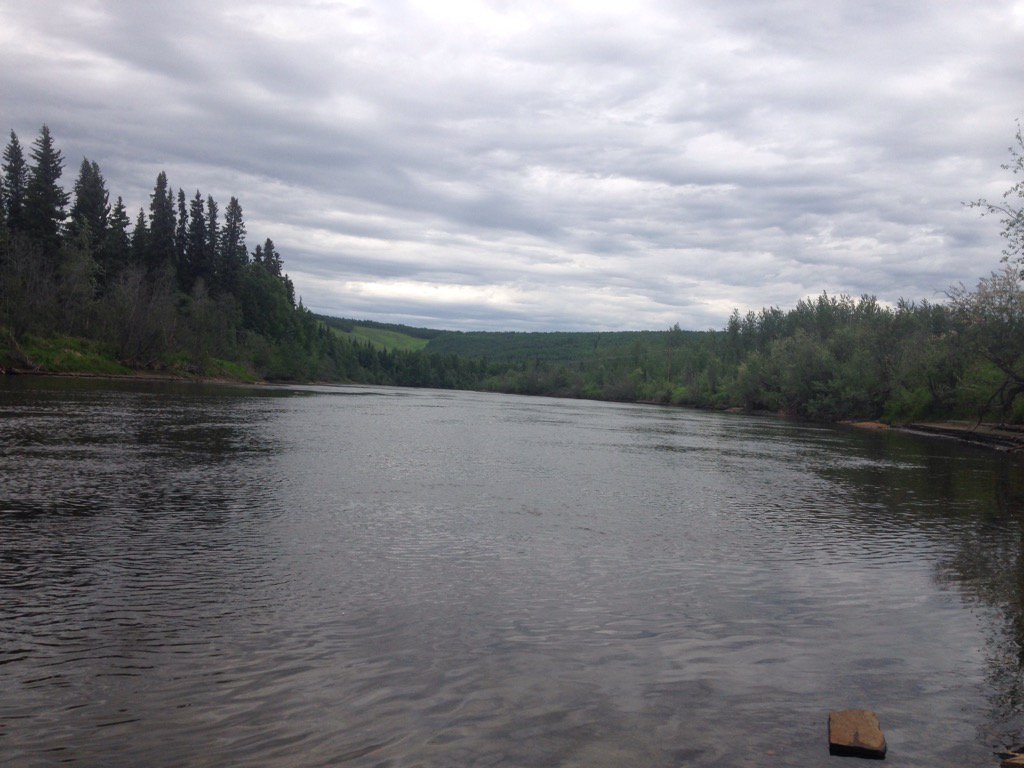 (Chena River; my own pic)
Through navigating a complex web of literate practices, Forester will plan and execute this three month long international joint training exercise. If all goes well, he tells me on our run, then no one will get credit; if things fall a part, then the burden of guilt falls on his shoulders, not his superior's.
At 0840 hours, the network goes down. With a shake of his head, Forester leaves his office.